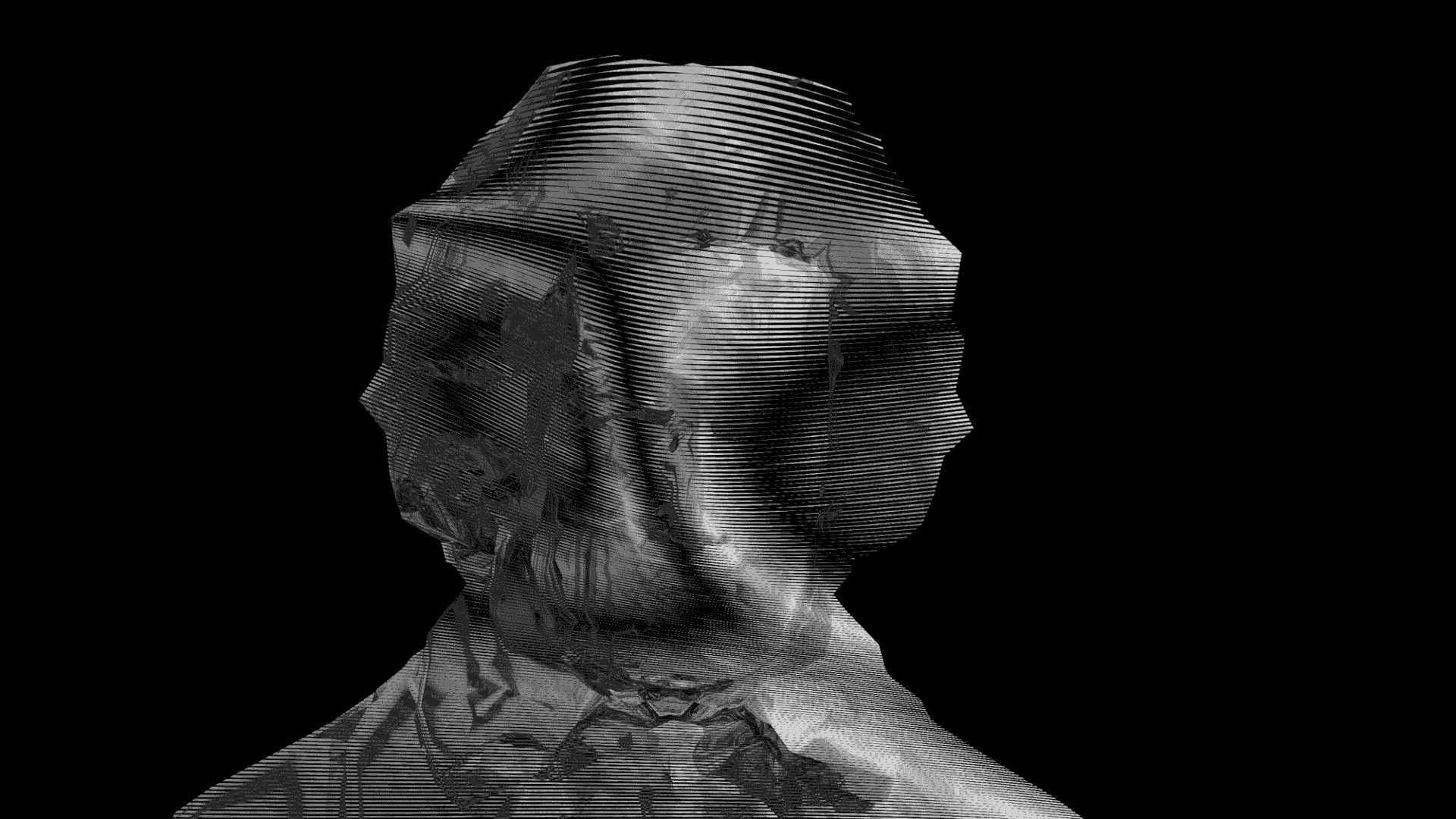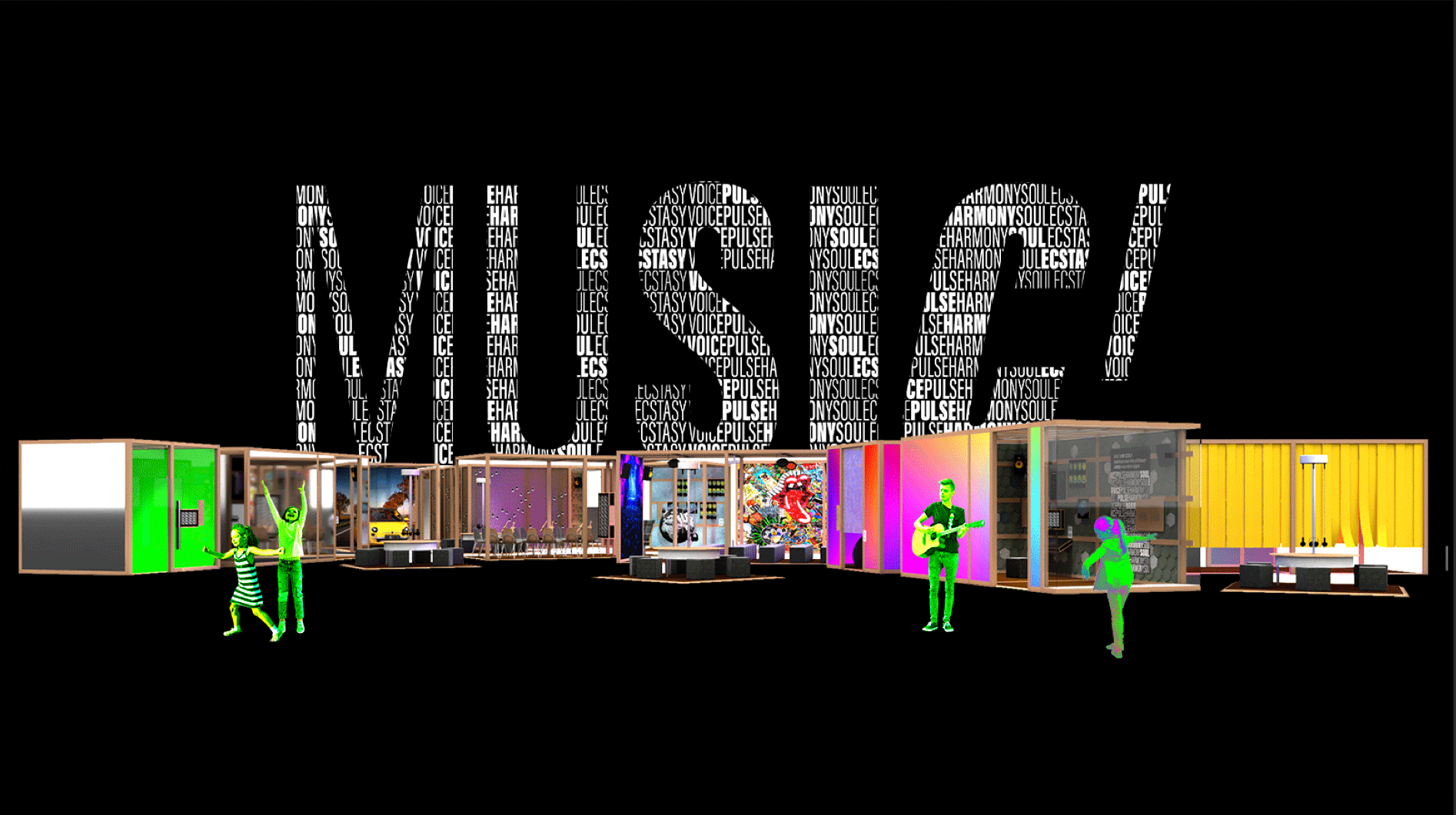 The exhibition 'Music: hear – make – feel' was opened in November 2019 in Bonn, where it will celebrate Beethoven's 250th anniversary.
Commissioned by Museon (The Hague), the LVR-LandesMuseum (Bonn), Braunschweigisches Landesmuseum (Brunswick) and Limburgs Museum (Venlo). 
Agency: NorthernLight Amsterdam — Spatial Design: Jeff Hoekwater — Multimedia Interactives: YIPP — DTP: Ilse van Marrewijk — Construction: Bruns
Spatial and visual identity:
The spatial identity (by Jeff Hoekwater) allows to experience the freedom of expression and diversity of music through the use of diverse materials. An expressive outside of the pavilions contrasts with the calm inside. Soul, ecstasy, voice, harmony and pulse evoke poetic connections with music and beyond. The visual identity reflects on this in a playful typographic manner, bringing them to life.
Each pavilion has a unique typographic pattern and highlight colour that appears again in animated form in the multimedia design.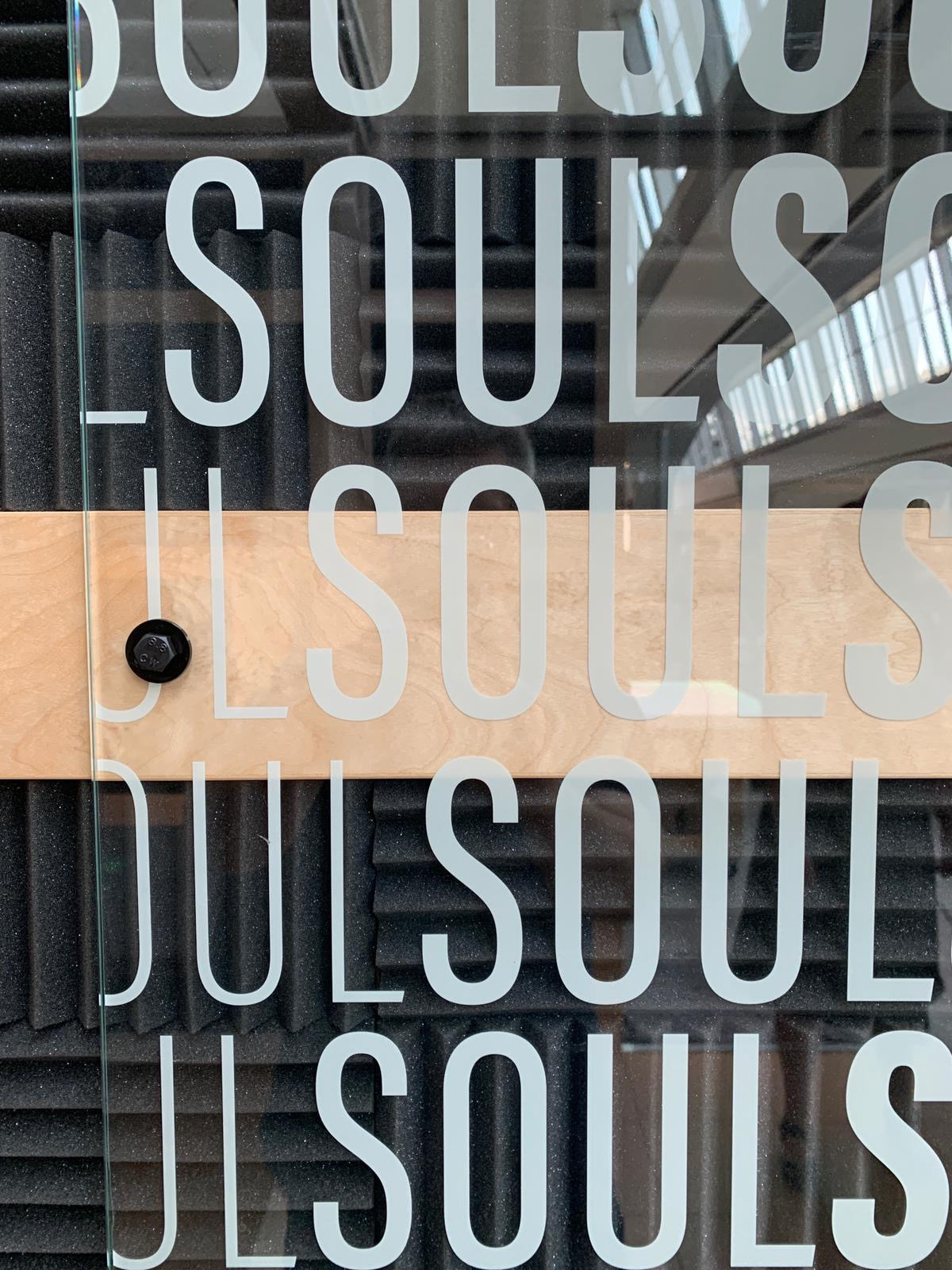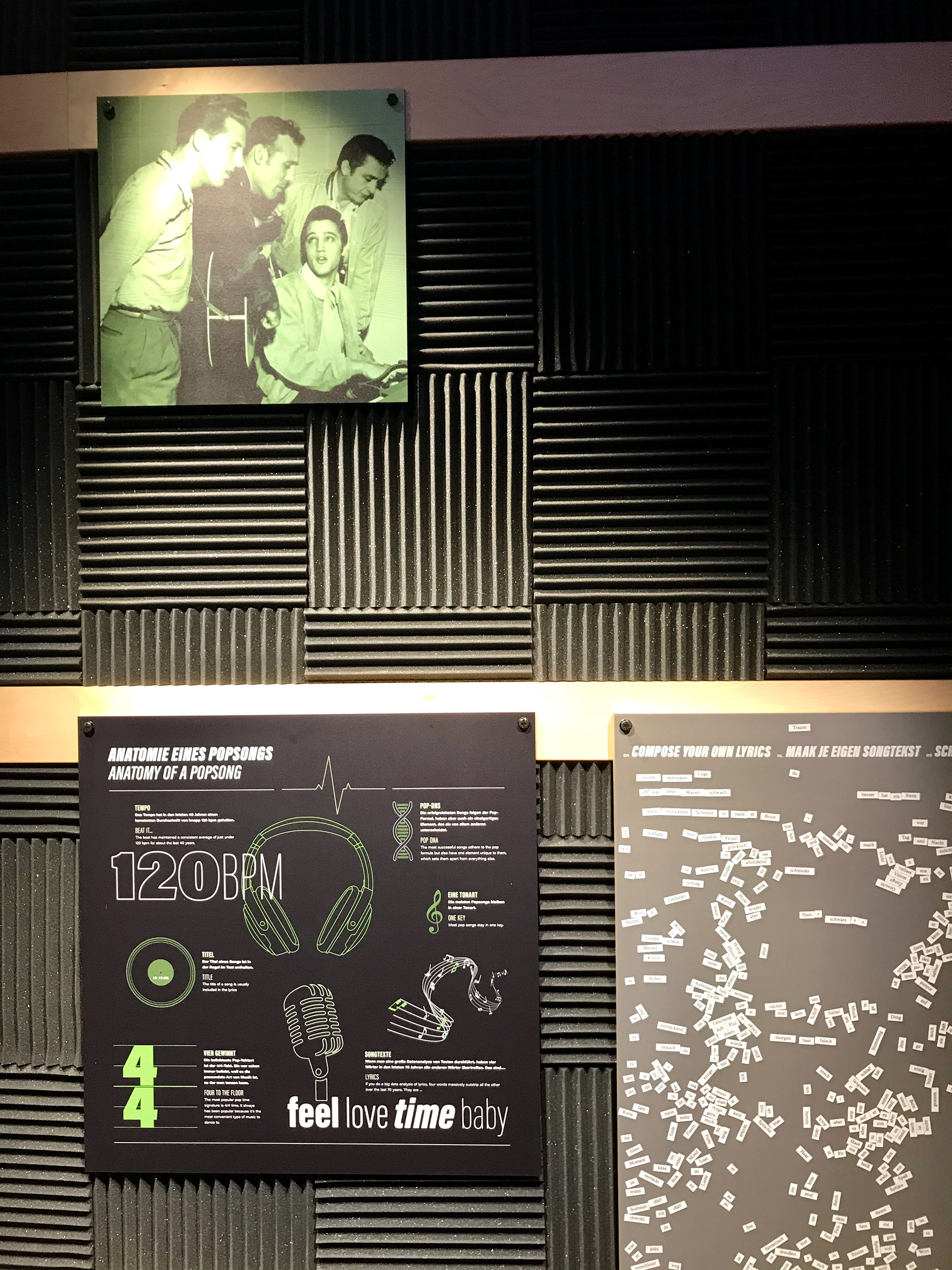 The typographic pattern reappears in animated form in the interface designs. Play the video to see more of the multimedia design developed by YIPP.